Our Everyone On Demand membership option is a fantastic choice for plenty of reasons. If you don't want to come into our centres or simply can't, they give you the opportunity to get a superb workout at home or while out and about. All you need is your device. It's also fantastic value. For just £9.99 a month, you get access to four superb fitness apps and more than 2,500 workouts, each of which offer something slightly different.
With Everyone On Demand, you can choose from Les Mills on Demand, WithU, EXi and FLEX to help you with your workout that day. Les Mills on demand brings with it everything you expect from the world-renowned group fitness company. That is, a huge variety of classes to suit everyone that you can stream directly from your device.
Meanwhile, WithU uses audio to coach you through your workouts – whatever they may be and FLEX has an enormous library of fitness videos and workouts to choose from. Finally, EXi gives you a personalised workout plan based on your current fitness and health level.
To take advantage of Everyone On Demand, all you need is a device with internet connectivity, such as a mobile phone, tablet, computer or smart TV.
Les Mills on Demand
This fantastic app gives you access to more than 300 of Les Mills' most popular online video workouts. From lung-busting, intense Bodycombat and Bodypump classes, to more relaxed Bodyflow and Bodybalance sessions, this app has got it all. There's even a workout specially designed for kids – Born to Move. All the classes are hosted by the very same instructors who designed the workouts, so you know you're getting the very best instruction.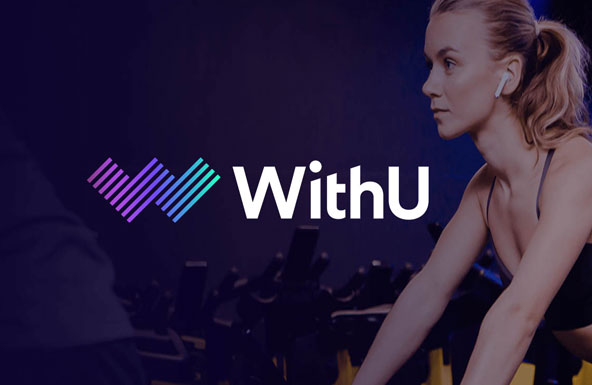 WithU
This is something a little bit different. Rather than using video, WithU is an audio-based app that coaches you through your workout via your phone's speakers or earphones. This means you don't need to be in the house or near a big screen to take full advantage of the workouts on offer. There are more than 600 available, including HIIT, running, cycling and Yoga, all of which are coached by world-class instructors.
FLEX
FLEX is more like a traditional fitness app, giving you access to hundreds of fitness videos and workouts on your phone, tablet or computer. This allows you to work out wherever, whenever. Perfect if you're too busy to get to the gym that day!
EXi
EXi analyses your health, current fitness level and resting heart rate. It then produces a personalised exercise plan that will gradually and safely help you increase your activity levels and improve your health.
Online Profile
With your Everyone On demand membership, you also get access to your Online profile. It's here you can control every aspect of your Everyone active account, as well as a number of other things. You can record your sessions, keep an eye on targets and goals and record any successes you've had along the way. You also get access to our exclusive member benefits area, where you'll find fantastic offers and deals from your favourite brands.
To cut a long story short, Everyone On Demand is a fantastic way to stay fit at home or while out and about. It's also a great budget alternative to a full Everyone Active membership, so why not give it a try?